ERSTOTHERM MERGES DIRECTLY WITH THE SURFACE. A TAILOR-MADE AND BREATHABLE HEAT- COLD PROTECTIVE COATING FOR INTERIOR WALLS AND FACADES.
A new era of thermal insulation. Simple, safe, direct and cost-effective heat & cold insulation for all seasons. Unique combination of styrene-acrylate with vacuum ceramic particles, special long-term protection against mould and algae, combined with breathability and water vapour diffusivity.
WHY ERSTOTHERM?
Over 85% of radiant heat is reflected back into the room and ensures homogeneous temperature development on the surfaces.
No drilled holes and dowels in the facades as with WDS panels, no adhesives, no further insulating elements or compensating measures for unevenness of the surfaces and no other damage to the facades.
Optimizes the humidity in the room At every point – on the walls, on the ceiling – the desired and predefine temperature in the room is identical, e.g. 24°C.
Resistant to aggressive atmospheres (acid rain) in the facade area. Flame-proof, UV-resistant and long-lasting
This surface-active wall & ceiling coating contains vacuum-filled ceramic particles, which form an active heat, cold protection and thermoceramic storage after application. During the summer months, the coating also absorbs excess humidity from the room air, stores it and then attempts to compensate for it with the drier room air.
This creates an evaporation cooling system, which can also lower the room temperatures. In winter, when humidity is low, the vacuum ceramic coating absorbs heating energy and reflects it as heat radiation evenly onto all wall and ceiling surfaces without passing it through to the substrate behind. Thermal bridges no longer exist and belong to the past.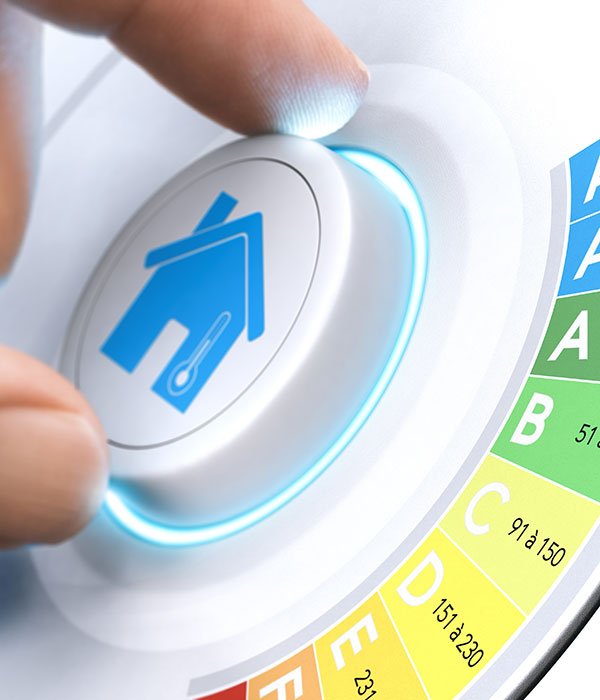 FUNCTIONAL SURFACE COATING
PROPERTIES
A higher air humidity in the summer months causes the absorption of humidity into the walls where it is then stored and in the event of dry indoor air a discharge of humidity takes place, which causes a so-called evaporation cooling – a free air conditioning especially at tropical temperatures.
The ceramic vacuum structure of the functional coating causes the heat generated in cold months to be radiated into the room by the heating system, stove or chimney and evenly transferred to the entire surface.
The rapid distribution of energy across all walls and ceilings increases the feel-good factor. High temperature differences within a room are thus compensated. With the help of the reflective heat distribution on the entire walls, heat and cold bridges as well as condensate formation at typical places and windows are no longer possible.
HEALTHY INDOOR CLIMATE DUE TO VACUUM CERAMIC PARTICLES
The vacuum ceramic function coating technology from ERSTOTHERM ensures a pleasant room climate every day, regardless of weather conditions outside, because of its diverse properties.
The ERSTOTHERM ceramic coating ensures an even wall temperature and dehumidification of the wall. As a result, the mould that develops in cold and damp corners is permanently deprived of its livelihood. And this without the use of chemical agents in the living area. Moist corners, cold radiation and mould formation are therefore a matter of the past. Further, formation of algae on the facades will be permanently prevented.
THE REVOLUTION OF THERMAL INSULATION!
10 SOLUTIONS INCL. CO2 SAVINGS
SOMMER
DEW POINT & CONDENSATION WATER PROTECTION (FOR THERMAL BRIDGES)
BREATHABLE THERMAL INSULATION
UV PROTECTION
WEATHER & AGGRESSIVE ATMOSPHERE PROTECTION
REDUCTION OF FOSSIL ENERGY CONSUMPTION AND CO2 SAVINGS
WINTER
INTEGRATED MOULD LONG-TERM PROTECTION
INTEGRATED ALGAE LONG-TERM PROTECTION
SOUNDPROOFING
BREATHABLE COLD PROTECTION INSULATION
ANTI-CARBONATING
APPLICATION AREAS
Apartments
Residential buildings
Attics
Floors*
Basement
Garages, underground garages
Hall roofs, hall facades (stone, concrete, steel)
Elevator shafts
Production facilities in the food industry
Office
Schools, administration buildings, kindergartens, orphanages
Buildings with increased heating energy consumption e.g.
churches
*not suitable as finishing coat for floors
THINK GREEN!
Due to the unique technology, only a very small amount of biocides are required, which are also non-leaching, in order to have a permanent and long-term effect on the applied areas. The coating technology does not contain any low-volatility organic compounds such as plasticizers or solvents. During processing, no harmful or allergenic substances or vapours are released.