A UNIQUE STYROL ACRYLATE-BASED DISPERSION COATING WITH ALGAE NEUTRALIZING OPERATION FOR THE FACADE
CAUSES OF ALGAE & FUNGAL INFESTATION ON FACADES
For billions of years algae and fungi have been a natural part of our environment and can be found almost everywhere, e.g. on trees, bushes, stones, house facades, traffic signs, crash barriers, plastic, wood and glass surfaces.
These forms of life are more or less omnipresent. Their germs spread with the wind; in one m³ of air you can find up to more than one million germs, depending on the season and place, waiting to find a surface suitable for colonization.
They are unattractive and undesirable on exterior components. On facades, for example, they produce grey or green shimmering veils and streaks. This is ensured by a permanently moist substrate in combination with settled dirt particles, which together provide an optimal basis for the life of these microorganisms.
The climatic conditions facilitate the growth of algae and fungi. The gradual warming of the earth's atmosphere causes milder winters and increasingly humid summers. This also promotes the growth of microorganisms. According to a theory of the Fraunhofer Institute, the reduction of air pollutants (e.g. sulphur dioxide or nitrogen oxides) also favours the growth of algae and/or fungi.
MODE OF ACTION
ERSTOALGAE's unique protection for exterior facades is based on a styrene acrylic base and is designed for the preservation and repair of plaster, concrete and masonry infested with algae. Solvent-free top coat with carbonation inhibiting effect and good water vapour diffusion properties.
Primer coat 1 penetrates deeply into the capillaries of the applied surface to provide in-depth protection and form an optimised base for the main coat. The main coat 2 prevents a new algae infestation on the surfaces in the long term. A so-called "growth of algae" or new settlements on the treated surfaces is virtually impossible.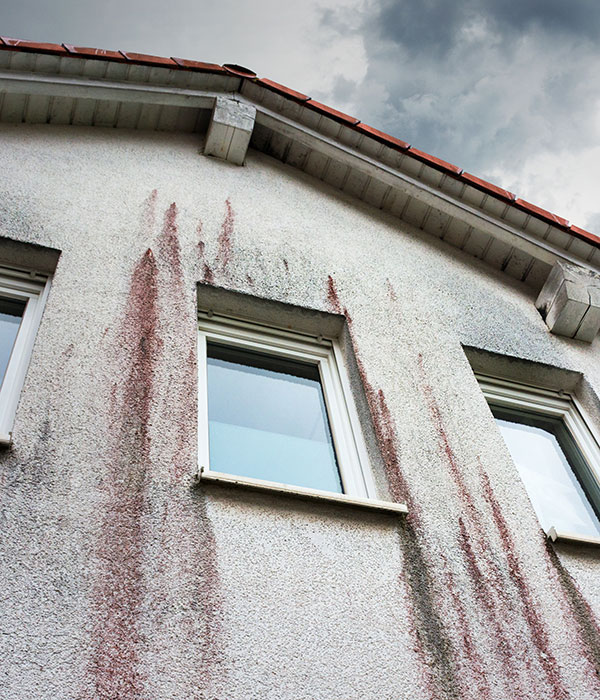 Suitable as a coating for heavily weathered facades and concrete surfaces, especially when exposed to driving rain and for protection against aggressive atmospheres such as carbon dioxide and sulphur dioxide.
Depth effect
Breathable
High moisture absorption & release properties
Vapour diffusion open
Dirt repellent
Carbonation inhibiting
UV & weather resistant
Resistant to aggressive atmospheres (acid rain) in outdoor use
Firedamp resistant in the facade area

Solvent free

Free of silver ions

Highest opacity class

Highest wet abrasion class

Color: white

Tinting with Mixol toner up to 5% possible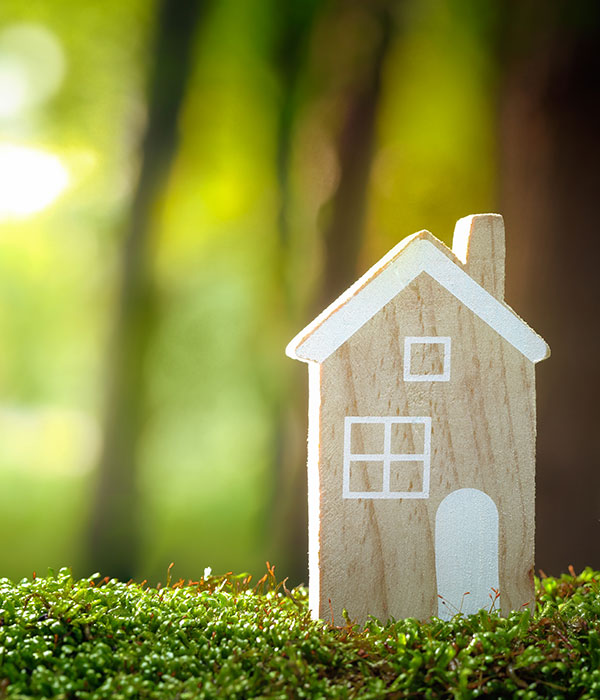 FUNCTIONAL SURFACE COATING
APPLICATION AREAS:
ERSTOALGAE Long-term Facade Protection is an excellent coating for exterior facades of new and old buildings, historical buildings, buildings that are built close to green areas and many other exterior facades that suffer from algae infestation or are endangered by infestation. In addition, it is also suitable as a permanent coating for other mineral substrates. The overpaintability of old coatings must be checked on a case-by-case basis. We generally recommend that test surfaces be applied to all surfaces in advance.
NEW TECHNOLOGY
ERSTOALGAE is designed in such a way that after the coating has been applied, moisture can no longer remain permanently on the surface due to its ability to diffuse water vapour. Dry surfaces act as a prohibition sign for algae and fungi.
In addition, ERSTOALGAE, with its unique technology, enables the continuous reduction of colonising microorganisms and thus the prevention of fouling over a guaranteed long period of time.
THINK GREEN!
Due to the unique technology, only a very small amount of biocides, which are additionally non leaching, is required to achieve a permanent and long-term effect on the applied surfaces. Thus, ERSTOALGAE makes a major contribution to a healthier and sustainable environment, both through its long-term action against algae and fungi and through the composition of its ingredients.